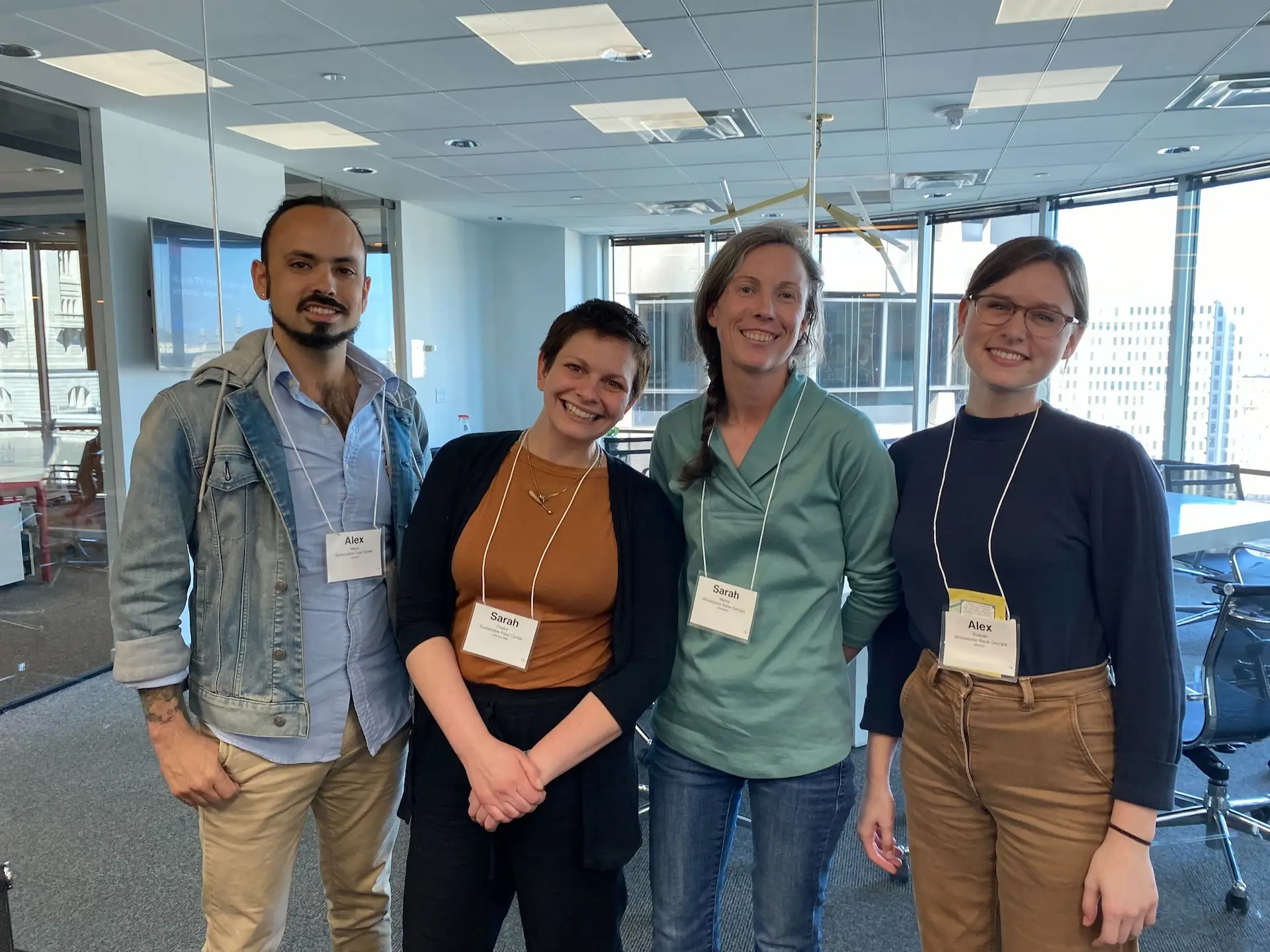 From our innovative community engagement approach to the systems we've built to support our statewide partners, Wholesome Wave Georgia is becoming a national leader.
This year, we've been invited to share our strategies, processes, and learnings at conferences and convenings to help organizations doing similar work around the world.
At each stop, we've also gained important knowledge and made impactful relationships to help us serve more Georgians in need.
At the 2023 Nutrition Incentive Hub Statewide Scale Mini-Convening in Philadelphia, our team mate Alex Duncan shared methods we use on Salesforce to scale our program, streamline our processes, and collect and analyze data. There, Alex met several regional partners and helped to organize a bi-monthly phone call to continue to learn from and support one another's work.

At the Food as Medicine Global Conference, team mates Sarah Moore and Mekenzie Gear highlighted the development of the Food for Health Advisory Council and how it centers participants in program development and evaluation. There, they got to learn from other organizations around the world who operate similar programs.

At the Nutrition Incentive Hub's Annual Convening in Arlington, team mate Alex Duncan presented on a panel called The Intersection of Nutrition Incentive and Produce Prescription Programs: Building Capacity to Operate Both Programs Simultaneously alongside organizations from Michigan and Louisiana. There, WWG was invited to participate in the Nutrition Incentive Hub's Local Sourcing Cohort over the summer to continue learning and building relationships.
As a supporter and partner in this work, you know we take our role in our community very seriously.
That we have been selected to present at three conferences already this year is a testament to the commitment our team members make to become a best in class organization and provide top notch service to our neighbors.
We are grateful to not only share what we've learned along the way, but continue growing by learning from others.